The 24th of February 2022 began with a series of terrifying events for the people of Ukraine at the hand of the Russian government. The war waged against Ukraine has been a topic on everyone's lips since the start, and many countries have expressed strong opinions and withdrawn vital services and goods from Russia, whilst also offering their support and homes to Ukrainians who have fled the country in search of safety. They are not the only ones taking a stand.
Many brands, from the majors to the SMME's, have jumped to aid Ukrainian civilians and refugees. Here are a few exemplary examples:
Airbnb
In a tweet, CEO of Airbnb Brian Chesky announced that the company is suspending its operations in Russia and Belarus. This was the second move the company made after announcing free short-term housing for up to 100,000 Ukraine refugees who have had to abandon their homes and lives because of the Russian invasion.
Partnering with other leaders, the brand appealed to Polish, Romanian, German, and Hungarian governments to open their doors to those in need. The initiative is being funded by Airbnb.
Visit here to either become a host or to donate to this very worthy cause.
European Rail Companies Unite!
Passengers with a Ukrainian passport or ID card are exempt from rail ticket charges in Poland, Germany, Austria, the Czech Republic, Slovakia, Hungary, France, Belgium, and Denmark.
Henrik Hololei, the head of the EU's transport directorate praised the initiative in a tweet.
It is remarkable what we can achieve when we work together.
Tombolo Company's Ukraine Cabana Shirt
Tombolo Company, a popular leisurewear vacation-wear brand, has designed a Ukraine Crisis Relief Fund Cabana Shirt, and it is donating a whopping 100% of sales to the Ukraine Crisis Relief Fund. The pre-order window of the Ukrainian flag inspired design will close by the end of March and the shirt will ship between June 15 and July 31.
The brand wanted to assist with donations towards better living conditions for those affected by the war.
Here are some other resources you can check out to give the people and pets of Ukraine a helping hand:
https://www.wfp.org/support-us/stories/ukraine-appeal
https://www.globalcitizen.org/en/content/ways-to-help-ukraine-conflict/
Remember our four-legged friends who are also helpless to this situation. Here's how you can help animals in Ukraine right now: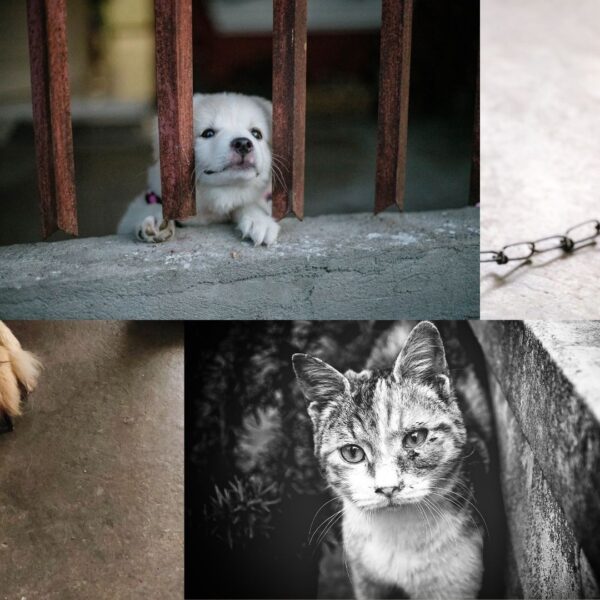 https://www.eurogroupforanimals.org/news/how-you-can-support-animal-protection-organisations-ukraine
https://nspca.co.za/nspca-to-aid-ukraine-animal-shelters-with-your-help/
https://oavt.org/help-animals-in-ukraine/